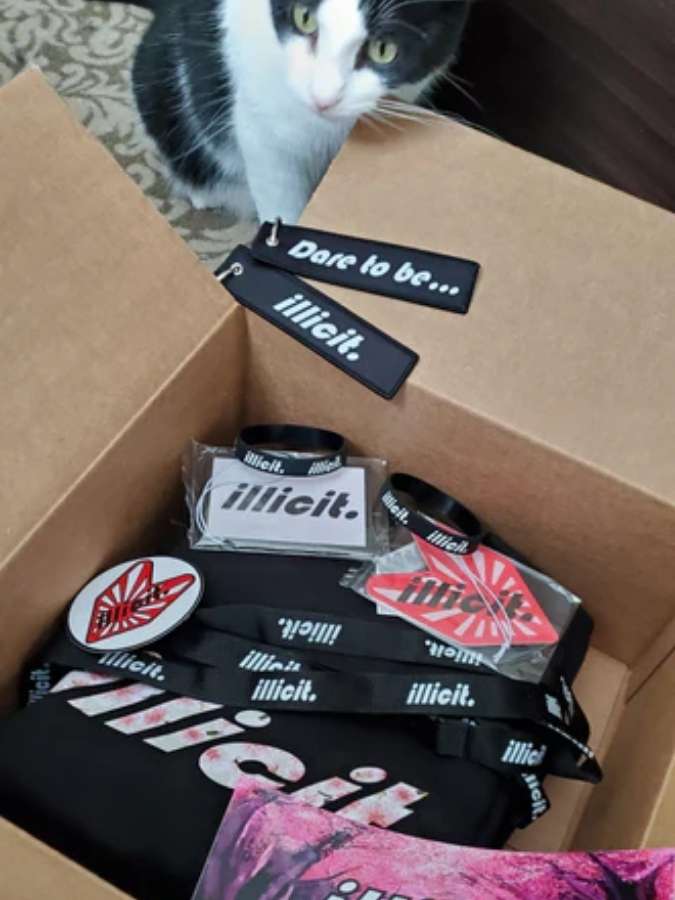 Chen's Mystery Sack
Regular price $68.00 Sale $106.00
Introducing Chen's Mystery Sack, a carefully hand picked loot box with a guaranteed minimum value of $140 for just $90 plus shipping and applicable taxes. Chen's Sack also gives you a chance to receive a random hoodie as part of the bundle* 
Chen's Sack comes with a minimum of 1 random tee and comes bundled in an illicit. draw string bag, only available as part of Chen's Sack. 
*Not all orders will receive a hoodie. Chances of receiving a hoodie is 1 in 10.
Chen's mystery sac
Delivery was quick, price was good and got alot. more than expected in the box 🤙🏽
I was a little upset that I didn't get the hoodie but overall I'm satisfied
Amazing product
The mystery box was fantastic, the quality of the clothing was great, very comfortable, and the designs were sick. The banners looked amazing on the car and the smaller stickers worked perfect on the laptop. The shipping was quicker than expected and I couldn't be happier with my purchase!
🤙🏻 BEST 69$ 😜
Love the shirt and the stickers i just posted on my instagram mick_landry_22 and lil_accent_2013
×